Exhibition 10 − July 28, 2019
This is us!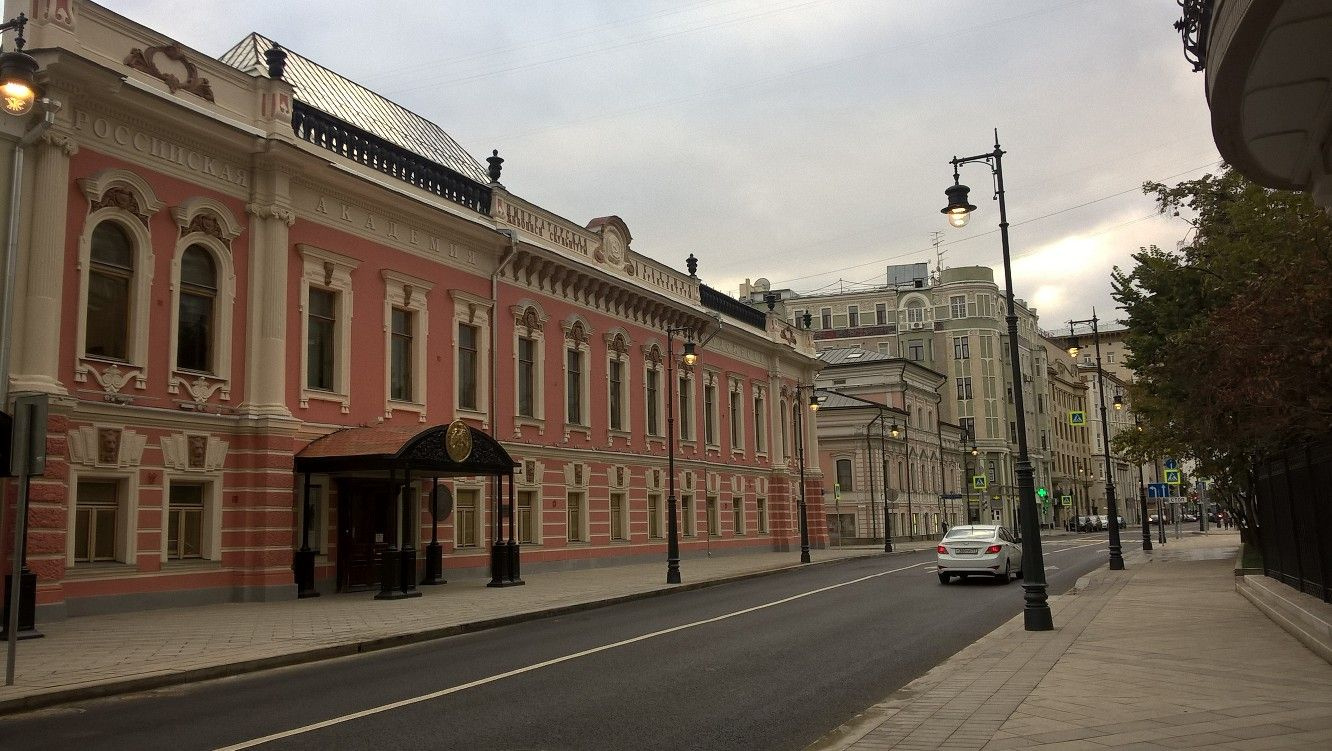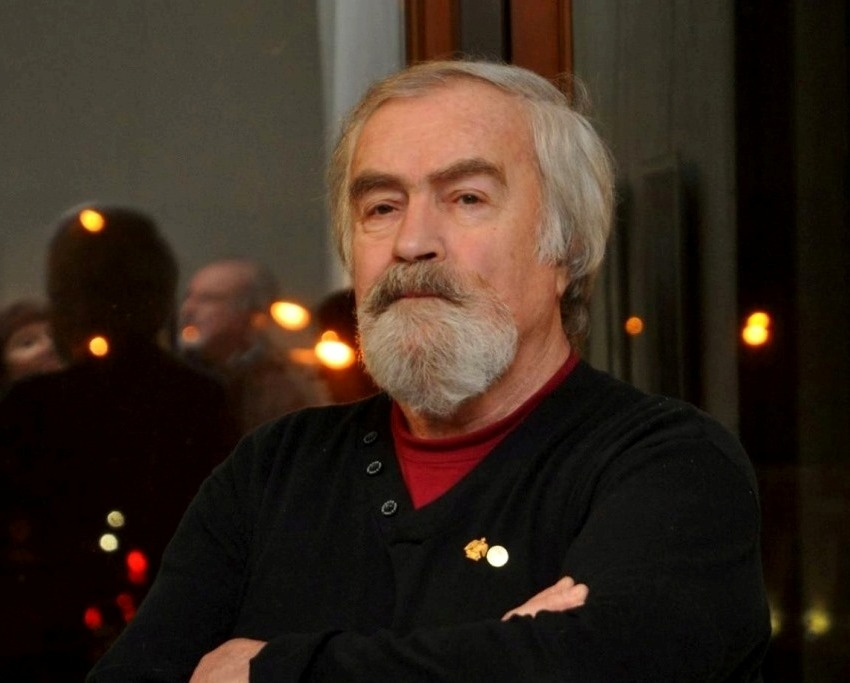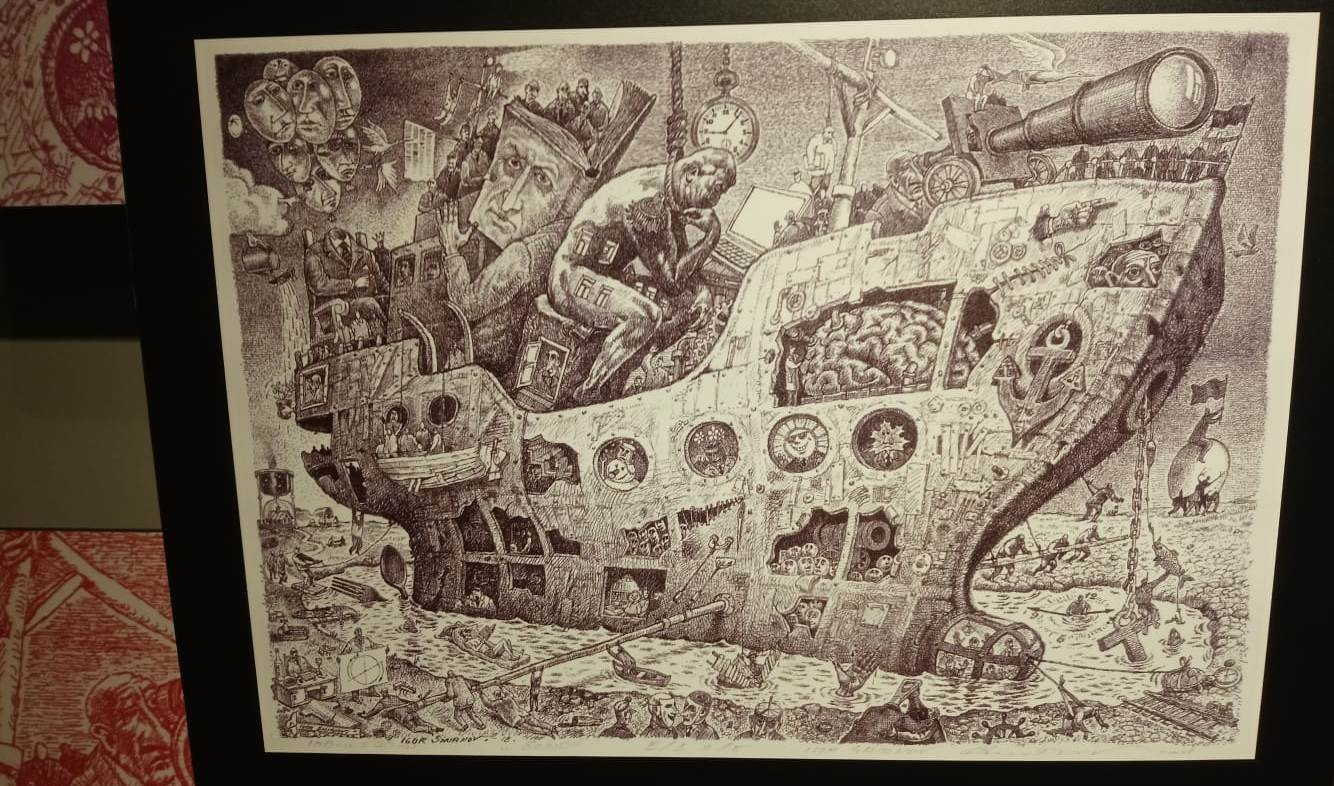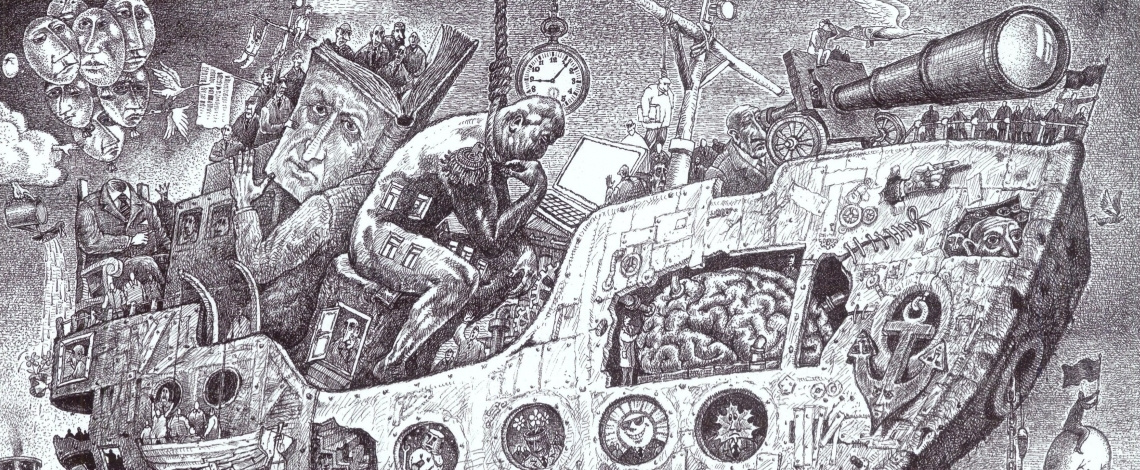 The exhibition halls of the Russian Academy of Arts will host an exhibition of works by Academician of the Russian Academy of Arts, a member of the French Academy of Humor Igor Alekseevich Smirnov
"This is us!"
.
The exhibition presents about 80 cartoons and graphic easel works of the author, revealing the problem of the relationship between man and society. Among them are such famous works as the series "All about Don Quixote", "The Wind of Changes", "Icarus", "The Last Supper", "Plotina".
Igor Smirnov works a lot in easel graphics, the main theme of the allegory of his subjects is the tragic fate of a person, his "abandonment" in an alien world. In the works of the author, plot contradictions are revealed that give rise to the unity of the comic and the tragic. The artist exposes the reality, creating explicit allegories on the theme of a "bright future", a special way of man. Resorting to deliberate hyperbolization, he brings the plot of some works to the point of absurdity, such as, for example, in some graphic works ("Capcan", "Ship of Fools"), or in a series of works about the main character of the novel "Don Quixote" by Miguel de Cervantes. The drawing of Igor Alekseevich leaves no one indifferent. The laconic and expressive language of his work deeply affects the viewer. The caricatures of Igor Smirnov are devoted to the eternal themes of art - the struggle between good and evil, poverty, lawlessness, global problems of our time, such as the difficult environmental situation. The goal of the artist is to introduce the viewer to a particular problem of society, without imposing his own opinion. He does not ridicule, does not set himself the task of making laugh, but compares himself to a doctor, for whom "making a diagnosis is a professional duty." The main weapon in the hands of the graphics becomes the grotesque, the metaphor. With them, he creates a complex matter, which can be interpreted by each viewer in their own way.
The independence of the author's manner, the profound approach to the creation of caricature and easel graphic drawings were highly appreciated both in Russia and abroad. His works were exhibited at the largest international exhibitions in Canada, USA, Mexico, Brazil, Holland, England, Germany, France, Italy, Spain, Austria, Japan, Cuba, and the Philippines.
Based on the official website
Russian Academy of Arts
.